Dr. W. Scott MacKenzie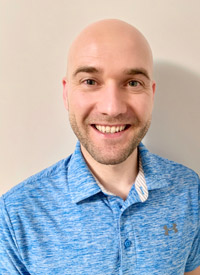 From Athlete to Chiropractic
Growing up I knew nothing about Chiropractic care or the concepts of natural health and wellness. Like most people, I sought the care of my medical doctor for illness, injury, and pain. As a competitive athlete I had my fair share of injuries, many of which I let heal on their own, not knowing there was an alternative option to speed my recovery. My first exposure to Chiropractic care was while I was at McMaster University pursing an Honors Bachelor's degree in Kinesiology. During this experience, my eyes were opened to how Chiropractic care was helping so many people achieve and maintain a healthy lifestyle. I loved the concept of working with individuals to relieve their pain and promote a healthy lifestyle, as well as being proactive in their care to prevent ongoing issues. This concept was drastically different then one I grew up knowing but I wanted to be apart of the ability to change people's quality of life.
I have always been fascinated by the human body and learning about injuries, anatomy, and physiology. This made my education path enjoyable. So, when I completed my Doctor of Chiropractic Degree from Canadian Memorial Chiropractic College in 2012, I was eager to share my knowledge and experience with my patients. I have advanced my training with Medical Contemporary Acupuncture from McMaster University which is a western medicine approach to acupuncture that focuses more on anatomy and local injury and attended conferences in Disc Herniation care and resolution.
Treating St. Catharines Patients of All Ages
I enjoy working with patients of all age groups. Whether that is with childhood care, and the bumps, and bangs that go along with growing, enhancing performance with competitive athletes, caring for the body's changes pre, during and post pregnancy or helping older adults maintain an active lifestyle through improving balance and gait. I believe that Chiropractic care is beneficial to all individuals and I strive to match my treatment to meet every individual where they are in their needs for care.
CHIROPRACTIC CARE »
Outside for Practice
I am excited to join my beautiful wife, Katie, in practicing in St. Catharines and providing care to the same wonderful community that she has enjoyed for the last year. My wife, handsome son, and I are currently living in Stoney Creek along with our Maine-coon cat, Radley, but we are looking to move to the Niagara region in the next 1-2 years to minimize our commuting time as I am a dedicated family man and love as much time with them as I can get. My hobbies have changed slightly with the addition of our son. I enjoy working out, camping, hiking, playing soccer in the summer and hockey in the winter. However, I am currently enjoying playing cars and trucks on the hard wood floors, playing laser tag, and trying to convince my son to get dressed for daycare in the morning. Life is all about learning new things.
My goal during our appointments is that you feel listened to, understood, cared for, supported, and encouraged. I look forward to meeting you and learning how we can work together to achieve your personal health goals.

Dr. W. Scott MacKenzie of (905) 934-7776