Massage Therapy in St. Catharines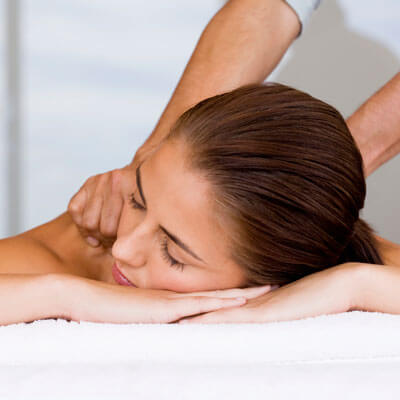 St. Catharines Chiropractic & Health Centre has provided massage therapy to the St. Catharines area for over 25 years.
Our registered massage therapists report that there are tremendous benefits to be achieved through regular massage therapy treatments from a registered massage therapist.
Whether your need is to have a moment of relaxation, reduce muscle tension or attain relief from chronic pain, a therapeutic massage at St. Catharines Chiropractic & Health Centre can enhance your overall sense of emotional and physical well-being as well as your quality of life.
Massage Therapy May Help:
Massage Therapy may help some patients with the symptoms associated to the following conditions thus contributing to making the patient more comfortable.
Back, leg, and neck pain
Carpal tunnel syndrome (repetitive strain)
Dislocations
Headaches
Inflammatory conditions (arthritis and bursitis)
Whiplash
Kyphosis and Scoliosis
Muscle tension and spasm
Post-surgical rehabilitation
Sports injuries
Strains and sprains
Stress and stress related conditions
Tendinitis
Therapeutic massage is an important part of your health maintenance plan by reducing or eliminating pain, improving joint mobility, improving circulation, increasing lymphatic drainage, reducing tension within muscles, and increasing body awareness.
Your First Massage Therapy Visit
During your first visit to St. Catharines Chiropractic & Health Centre, you will complete a confidential health history as part of your assessment. This is important since the massage therapist needs to know if you have any medical conditions or are taking any medications. The massage therapist will listen to your concerns, assess your individual needs as well as other factors that may be contributing to your injury (lifestyle, nutritional status, etc.). The massage therapist will then develop a treatment plan with you to ensure you receive appropriate treatment that will help you return, as much as possible, to your normal activities.
Most progressive extended health insurance plans cover massage therapy treatments when provided by a registered massage therapist. Most do not require a physician's order for treatments, although a few may still have this requirement. Most plans require that the covered individual pay for the treatment and submit the expense for reimbursement. At St. Catharines Chiropractic & Health Centre we will do whatever we can to help you determine from your extended health insurance plan what your coverage is for massage therapy.
CONTACT US »

Massage Therapy St. Catharines ON | (905) 934-7776